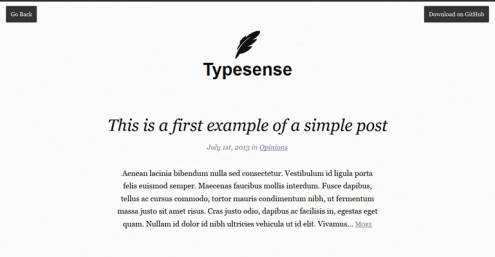 我们都知道wordpress平台的最初设计知识一个简单的博客平台。一个码字的地方。但是随着这些年的不断演变,似乎WP变成了一个多用途的CMS。各种布局天马行空。跟中流式布局千变万化。设计师们似乎忘记了为什么而开始。代码师们沉浸在把所有功能都挤进去的梦境里。他们都忘记了wordpress根本就是一个博客或者一个作家,每天简单写一些东西的地方。今天我们搜集了一些优秀的简约干净的wordpress主题。而且是免费的。让作家们可以安静的敲打文字。
Typesense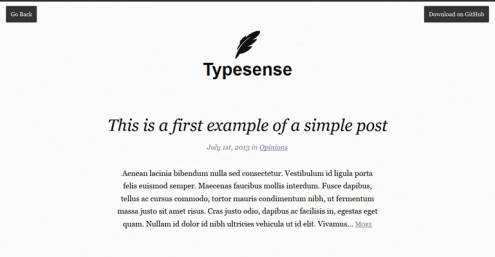 Typesense is a no frills content-centric single column theme that has been designed purely with writers in mind.
Less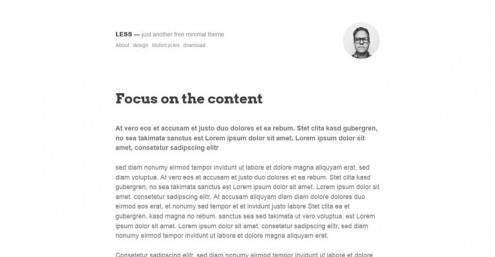 Built using the dynamic stylesheet language Less, Less is an extremely minimal and lightweight theme.
Lingonberry
Lingonberry is a clean and simple theme for users that need a distraction-free environment for their readers.
Tabinikki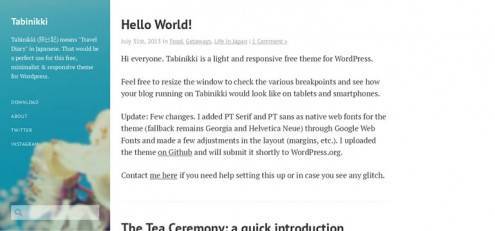 Tabinikki, meaning "Travel Diary" in Japanese, is a lightweight and minimal blogging theme.
Crisp Persona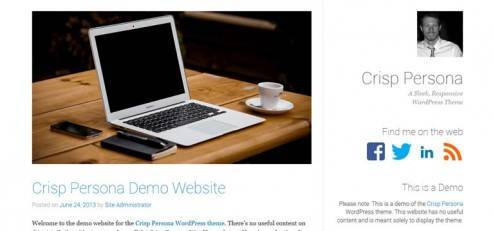 Built for blogging, Crisp Persona is a clean WordPress theme with crisp fonts and colors to highlight your content clearly.
Balloons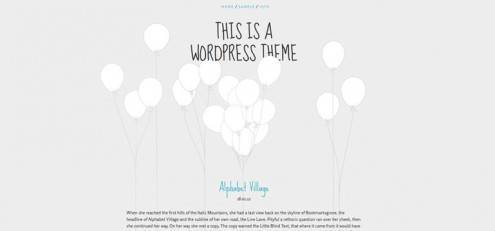 The minimal Balloons theme has a parallax scrolling single-column layout, with plenty of space in the footer for widgets.
Svbtle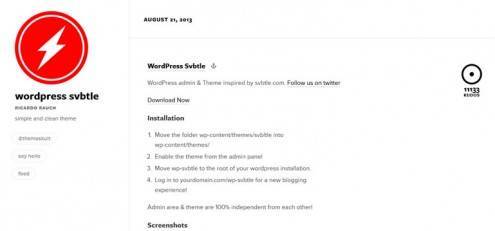 WP-Svbtle is not only a clean and spacious content-focused blogging layout, it also comes packaged with a WP admin theme in the same style.
Cascade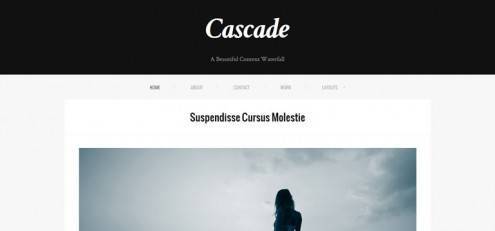 Ulnlike the other themes on this page, Cascade is a multi-purpose theme.
Required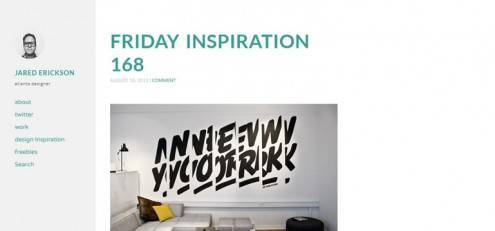 Required is an easy-to-use content focused theme for bloggers that are looking for a simple and no frills platform for their content.
Book Lite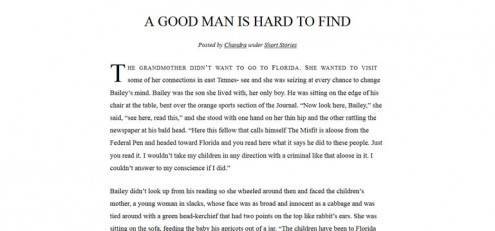 With its focus on typography and white space and being heavily inspired by old classic novels, Book Liteis a fantastic platform for writers and bloggers.
DW Minion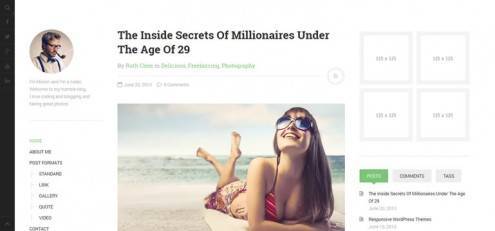 DW Minion is a simple and clean blogging theme that has been designed for bloggers that need a minimal layout for showing off their content.
Theme
,
Wordpress
,
WP
,
主题
发布留言