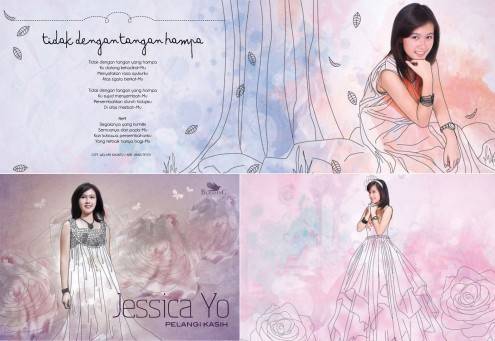 这是最好的时代,这是最坏的时代。当我们快接近三十亿互联网用户大关的时候,我们发现创意和设计的灵感与不同的文化地域以及思维方式都在增多。我们每天在线都在看到新鲜的创意和设计,但是当我们真正走出去后,经过一段旅行,探索一个故事。我们会发现现实比线上更真实。世界变化太快,信息太多,往往太多人在信息的爆炸里忘记自己,忘记初衷,忘记设计的本身。今天,我们要带你分享的是一段旅行。一段设计发现的旅行。让我们看看跨越时区的创意。Enjoy it …
Liam Matthews, Brisbane, Australia
Vaiva Straukaite, Akureyri, Iceland
Michael Berhanu, Addis Ababa, Ethiopia
Michael Berhanu is a student focusing on computer animation and character design.
Vany Lombo, Jakarta, Indonesia
Vany Lombo (on Behance) brings her illustrations to print and the web.
Shengnan Guo, Beijing, China
Shengnan Guo is a UI/UX designer.
Simon Marchal, Namur, Belgium
Simon Marchal (on Behance) co-designed the identity for the 24 Carat web agency and also has produced some very interesting typography projects.
Cheng Leo, Hangzhou, China
Z. Cheng Leo (on Behance) is an illustrator and designer.
Thomas Leppä, Helsinki, Finland
Thomas Leppä (on Behance) is a freelancer who does a lot of brand development, as well as design for the web.
Sindiso Nyoni, Johannesburg, South Africa
Sindiso Nyoni, aka R!OT, is a Bulawayo native (born and raised in Zimbabwe), now a Johannesburg based, independent graphic artist.
Sally Carmichael, Kansas, United States
Sally Carmichael is a designer from Kansas City, currently based in San Francisco, California.
Ananda K. Maharjan, Kathmandu, Nepal
Ananda K. Maharjan is a graphic and type designer.
Lara García, Joen Kcam, Andrés Villanueva, and Ber Yuen; Lima, Peru
Four Peruvian designers came together to create the work below: Lara García, Ber Yuen, Joen Kcam and Andrés Villanueva. See the entire project here.
Lucia Soto, Madrid, Spain
Lucia Soto (on Behance) is a designer and illustrator, who also has some interesting pattern and design work on Society6.
Vladimir Shlygin, Moscow, Russian Federation
Vladimir Shlygin is a graphic designer studying part time at the British Higher School of Art & Design (which is in Moscow).
Sneha Patel, Mumbai, India
Sneha Patel (on Behance) has also had her decorative devanagari font featured on the Creative Roots blog.
Ricardo Esteves Gomes, Rio de Janeiro, Brasil
Ricardo Esteves Gomes is a Brazilian designer, researcher and professor at Universidade Federal do Espírito Santo – UFES. Check out his independent digital type foundry, Outras Fontes.
Michael Barker, Toronto, Ontario, Canada
Michael Barker (on Behance) runs the Acme Art and Design studio. He worked with illustrator, Madi Piller, to produce materials for the Hello Amiga project.
Paulius Papreckis, Vilnius, Lithuania
Paulius Papreckis is a digital designer.
创意
,
灵感
,
设计创意
,
设计师